Category Archives:
DeKalb County
You may have recently read stories about American Medical Response (AMR) – DeKalb County's Emergency Medical Services (EMS) and ambulance transport service. There have been stories about long response times and an alleged assault by an AMR employee, who has since been terminated.  I'd like to address these concerns and give my thoughts regarding the current state of EMS and ambulance transport services provided in DeKalb.
As I have stated in the past, I am deeply concerned about services provided by AMR to all residents of the county. I have concerns about their response times and ability to meet the terms of their contract.  As a resident of Dunwoody, and a mom, I am personally invested in making sure that we have high quality and timely EMS.
In DeKalb County, the Fire Department responds to the vast majority of medical calls and begins providing appropriate patient care until an ambulance arrives to transport the patient in needed. All firefighters are certified Emergency Medical Technicians (EMT) and many are certified paramedics. This level of training is consistent with the crews of an ambulance service, which includes one paramedic and one EMT.
There does appear to be some misinformation as it relates to me, my position, and actions concerning EMS in Dunwoody, District 1, and all of DeKalb County. As a result, I'd like to provide some clarity regarding my position on the city of Dunwoody's recently declared "state of EMS emergency".
First, I am not opposed to Dunwoody taking on the obligation to provide any service; including EMS, Fire, etc.  My posture is open and agreeable regarding the decisions of all cities on how best to serve their residents.  If a city moves in that direction, I will be here to work with them. In fact, this happened over a year ago when Chamblee removed the city from the special tax district for roads and took on this service for themselves.
However, the city of Dunwoody has not sent any official correspondence to me regarding their concerns with EMS. No one from the city has called me and requested a meeting regarding this matter.  No one from the city has asked me to join them at meetings they held with various county officials and contractors.  No one from the city has requested a meeting with the BOC and our Public Safety committee on this matter. I am more than happy to assist the city with any talks they are having with the CEO and administration. Unfortunately, the city has not coordinated any of their efforts with me and not informed me of any of the meetings they have had with the administration.
Upon hearing of Dunwoody's city council unanimous vote late last month to ask the state to let it provide its own EMS, I invited the city to participate in county commission committee meetings to discuss this issue. The BOC does much of its work within the committee structure and I think that the city would find it useful to attend committee meetings that are working this very issue.  In our committee meetings, we often have city leaders attend and we ask them to sit at the table with us, so we can get their input. Since I have not heard from any member of the Dunwoody city council, I will once again extend this invitation.
I have read comments in social media posts that express concern for the potential for loss of life.  Sadly, in April there was a death in a situation where ChatComm, the 911 service provider to the city of Duwnoody, dispatched only to the Dunwoody Police Department.  A 911 call was received at 1:28pm.  The caller called back ChatComm 911 at 1:57pm because no one had responded.  At 1:58 ChatComm transferred the call to DeKalb.  At 2:02pm, DeKalb dispatched DKFR and AMR.  At 2:10pm DKFR was on the scene and began care.  AMR arrived at 2:15pm and transported the patient to the hospital where she died later in the afternoon.  It is impossible to know the effect of the almost 30 minute delay in dispatching by ChatComm.  It does suggest that we should take a broader look at emergency response protocols and response times.  Public safety is the most important role of government.
I continue to focus and work to improve the quality and efficiency of county government in all aspects and at all levels. We have made improvements in some areas.  However, we have many areas that need a great deal of attention and reform. While the county is in the process of putting a new bid out for ambulance services, it is important to realize that when any jurisdiction (DeKalb or Dunwoody) changes their EMS provider or decides to bring it in-house, there is a transition period that includes buying new/more equipment and hiring and training staff.
EMS is a service that jurisdictions are struggling with nationally.  A quick Google search yields copious recent stories from Modesto, CA , to Warren, OH, to  Rochester, NY, to South Fulton, GA and even the City of Milton nearby.  While we are working to improve the ambulance response times in DeKalb, it is important to understand the context of the larger problem and the dynamics that are creating these challenges.  For example, are the changes in insurance/Medicare reimbursement rates disrupting the market for this service?  What impact does the tight labor market having on employee recruitment, quality, and wages?  Should Dunwoody consider a supplement for faster response times as some cities in North Fulton have done?
For anyone seeking to understand how best to evaluate and improve EMS, I came a cross this useful article: The Great Ambulance Response Time Debate .  I found it helpful in setting up a framework for discussing how best to improve this service.
I hope this will give everyone a clearer insight into my thoughts on EMS in Dunwoody and DeKalb. I respect and support the prerogatives of cities when they wish to take over county services. I have and continue to work on this issue to improve EMS for my district and the whole county.  I encourage Dunwoody officials to reach out to my office so they have direct access to the Board of Commissioners.  Additionally, I hope that they will reach out to me with specific requests and include me in any meetings so that I can effectively advocate on their behalf.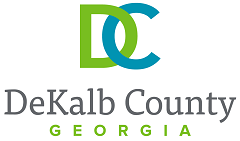 Open Letter To: The Taxpayers of DeKalb
DeKalb County Board of Commissioner
Brookhaven, Chamblee, Doraville, Tucker and Dunwoody City Council members, Mayors and City Managers
Re: Sewer Capacity, Sanitary Sewer Overflow (SSOs), and Consent Decree
I am writing to share with you my thoughts and observations about the status of DeKalb's sewer system pursuant to the recent reports of significant sanitary overflow (SSOs) in Brookhaven and Lithonia.
As you know, DeKalb is under a Federal Consent Decree (CD) to make improvements to the sewer system to prevent SSOs. The DeKalb Department of Watershed Management (DWM) website is where you can see all the various reports DeKalb submits to the EPA, report a spill, and review various other important components of the CD program.
My opinions about the status of the CD and the efficacy of the DWM is based on my review of the history of actions, inaction, and staffing changes within the DWM and other county departments.
The first problem with the management of the CD and the DWM has been the significant turn over in leadership staff. I have not yet completed three years on the Board of Commissioners (BOC), yet I have seen three directors of this department. Only one of the directors has been a licensed Professional Engineer (PE) – our current director. Prior to my time on the BOC, there were changes to leadership just as frequently. The result of this flux was that the activity that should have been initiated by the CD was anything but robust.
When our new DWM Director and two new Deputies were hired by the county in late 2015, they started reviewing and auditing the status of the DWM regarding its compliance, regulatory, operations, and CD requirements. Based on meetings and reports, it was clear they found the DWM lacking in many areas. I had come to believe there was zero compliance management and the new team's review validated my concerns. They identified that DeKalb had been misreporting SSOs to the EPA and set about to correct previous reports and accurately report current issues. They found many compliance and regulatory issues and proceeded to report and remediate these. Many of these findings have never made their way to the BOC as a whole or the public.
Early in their tenure, the new leadership team within DWM, indicated that we were behind with our CD work. They were clear that if DeKalb did not speed up work on the CD, the county would miss the deadline. The team developed a plan that would enable the work to get done timely. They recommended prequalifying several firms for a design "design-build" approach and then letting them bid as these large, important procurement packages were released for bid.
The "Design-Build" method is used by other jurisdictions in Georgia. This method is also used by the Georgia Department of Transportation (GDOT).
From GDOTs website: "Design-Build combines preconstruction services with construction services into a single contract. Design-Build projects allow the contractor to participate in the project's design in an effort to reduce costs, improve communication and expedite project delivery." You can read more about the efficiencies of the Design-Build approach on GDOT's Design-Build manual website.
This process was first delayed while the legal and procurement staff took time to examine the new methods DWM professional engineers wanted to employ. Recently, the administration has held up the contracting of awards that have been approved by the BOC.
A sample list of some of the delays and problems I see:
• The BOC awarded the RFP#1 on April 11, 2017. To date, that award does not have an executed contract. Why has the administration failed to act?
• The sewer main where the spill was located in Nancy Creek/Brookhaven was identified for replacement. The scope of work is within the collection system design build package RFP#3 that is currently held in the Procurement department for their review. Why has the administration, through Procurement, delayed important projects?
• The assessment on the sewer line in Lithonia that spilled this week was scheduled for assessment under a recent award for trunk line assessments and cleaning. This procurement had experienced delays. Some major firms are not bidding because of some of our burdensome requirements.
• Major project deadlines within the consent decree are now confirmed by outside engineering consultants to be unattainable. Completion of CD projects will go past the June 2020 deadline.
• A major task codified in the CD is to develop a Hydraulic Model of the sewer system. Why wasn't this model one of the first priorities upon publication of the CD executed on 12/13/2010 and published in the Federal Register on 12/20/2010? Why does the County administration resist acknowledging that DWM has developed, through a robust effort in 2015-2016) a Hydraulic Model for use pursuant to the CD language quoted below?
"Once the Model is fully developed for each Sewershed, the County shall authorize new sewer service connections or increases in flow from existing sewer service connections in that Sewershed only after certifying that the receiving portions of the WCTS have adequate collection and transmission capacity and the applicable WWTF has adequate treatment capacity to accept flows from such new sewer service connections and/or increases in flows from existing service connections."

"In developing estimates and projections for certifying adequate capacity, the County shall use flow meter data, the Model, and sound engineering judgment. All certifications of adequate collection, transmission and treatment capacity shall be made by a professional engineer registered in the State of Georgia and shall be approved by a responsible party of the County as defined by 40 C.F.R. § 122.22(b). The County shall maintain all such certifications and all data on which such certifications are based."
While many variables that now affect the CD negatively are mistakes and delays from the past, the administrations in 2016 and now, 2017, are compounding the mistakes and delays. Rather than listening to the professional engineers who have successfully navigated systems through these types of projects in their career, the administration has become increasingly opaque.
The work that needs to be done to fix the decades of neglect of the sewer system is serious business. This is not the time for press conferences, photo ops, deft political maneuvers, or bringing back former officials who got us into this predicament. More spills will continue to occur if the administration continues to ignore the Hydraulic model and sound engineering judgement. Clogged sewer pipes and contaminated streams and rivers do not fix themselves by hearing rhetoric and empty promises. This will only get better if the County administration is transparent and robustly supports the qualified team of professional engineers and our strategic partners without delay.